Erstmals gefunden am 22.04.2020
Beschreibung
Saranno realizzati piccoli appartamenti accessoriati dedicati a studenti e professionisti. Lo stabile è situato in zona centrale a Mendrisio, a pochi passi dall'accademia di architettura, dall'ospedale e dalla stazione.

Lo stabile é affiancato da una villa storica con un grande parco verde comune.
Le prime stanze saranno disponibili da marzo 2022.

L'affitto può variare in base alla dimensione e posizione.

La stanza lavanderia è in comune e inclusa nel prezzo d'affitto

Le opzione di affitto sono:

- 825 CHF
- 900 CHF

In aggiunta sono disponibili:

- Parcheggio esterno 100 CHF
- Parcheggio interno 150 CHF


***

Costi:

Canone locazione mensile CHF 825.-
Affitto parcheggio in autorimessa CHF 150.-

***
Siamo a disposizione per maggiori informazioni.

*** *** ***

Small equipped apartments dedicated to students and professionals, the building is located in the central area of Mendrisio, a few steps from the architecture academy, the hospital and the train station.

The building is flanked by a historic villa with a large common green park.

The rent may vary depending on size and location.

The laundry room is shared and included in the rental price.

The rental options are:

- 825 CHF
- 900 CHF

In addition are available:

- Outdoor parking 100 CHF
- Indoor parking 150 CHF

***
costs:
Monthly rental fee CHF 825.-
Parking garage rental CHF 150.-

***
We are available for more information.
Mehr lesen
Via Giuseppe Motta 33, 6850 Mendrisio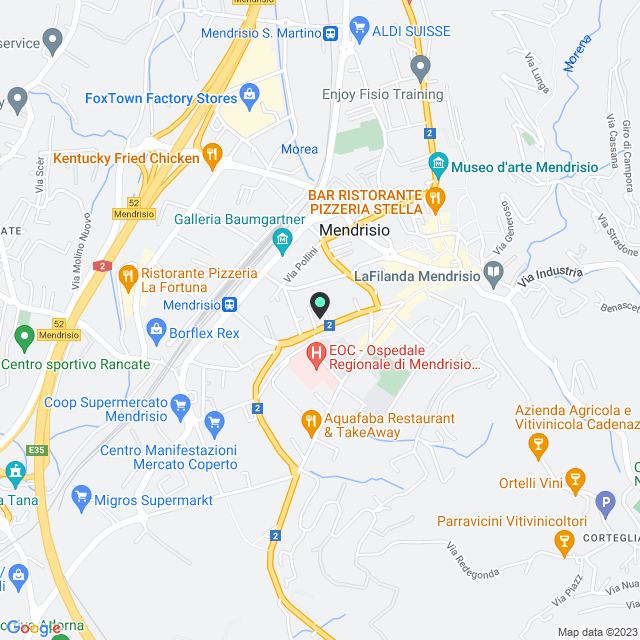 Angaben
Adresse
Via Giuseppe Motta 33
6850 Mendrisio
Objektreferenz
0c703ce2-ee8b-4172-a338-9f2a21910760
Objektkategorie
eine Wohnung
Gefunden aufgrund
Attribute Neubau
Anbieter
kontaktieren