Erstmals gefunden am 15.10.2021
Beschreibung
IT_ Alle pendici del Monte Generoso appartamenti di nuova costruzione di 3.5 e 5,5 locali con grandi terrazze e giardini privati e vista aperta sulla campagna di Mendrisio. Lo stabile è composto da due corpi a terrazze per un totale di 12 unità abitative, divisi da un corpo centrale di scale e lift. Il complesso si inserisce in modo naturale nel bosco retrostante alle pendici del Monte Generoso. Nell'autorimessa situata al livello stradale sono presenti due posteggi interni per ogni appartamento ( CHF 35'000 cad.) . Le finiture interne sono di ottimo livello con infissi Schuco, cucine Cappellini e pavimenti in parquet di capitolato .
A livello di impiantistica è previsto riscaldamento geotermico individuale per ogni unità con raffrescamento estivo. Questo tipo di impianto combinato con un elevato grado di coibentazione dell'involucro, permette un considerevole risparmio energetico rendendo la costruzione sostenibile ed ecologica. Grande attenzione è stata dedicata anche all'isolamento fonico tra le unità al fine di rendere la vivibilità il più possibile piacevole. Lo stabile è in consegna per fine anno.


EN_ New apartments with 5.5 rooms with large terraces and private gardens and open and sunny view on Mendrisio hills. The project develops in two buildings connected by a central elevator with stairs around it. The complex is naturally connected with the wood of the Mountain Generoso which is in the back of the building. The twelve units share the garage with indoor parkings ( CHF 35'000 each). In the back of the building there is a children playground.
Great attention has been dedicated to the finishes ( Schuco windows, Kitchen Cappellini and wooden floor in the whole apartment).
The technological heating system is a geothermal plant with individual system for every single unit and option of cooling system during summer.
Delivery end 2021.
Mehr lesen
6850 Mendrisio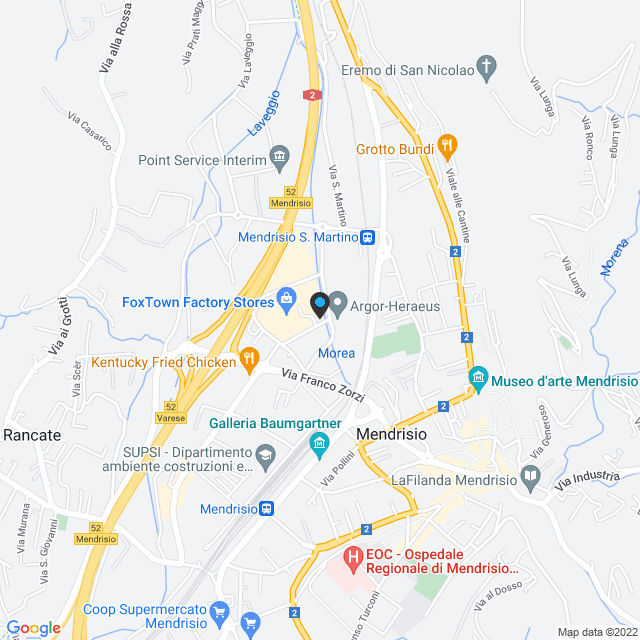 Angaben
Objektreferenz
04f52315-353a-45b4-8394-3176fbb41da9
Objektkategorie
eine Wohnung
Gefunden aufgrund
Keyword im Text
Anbieter
kontaktieren
ImmolifeTicino SA
Stefania
Viale Baldassarre Longhena 24
6817 Maroggia
Nummer anzeigen
+41799027531