1 WG Zimmer zu vermieten ab 1. November 2022
Erstmals gefunden am 21.02.2022
Beschreibung
In Othmarsingen hats eine wunderschöne 3.5 Gartenwohnung mit viel Grün.
Hier die Eckdaten und das entsprechende Angebot.
1 möbliertes Zimmer ca 17qm mit eigenem Zugang zur schönen und grossen Sonnen Terrasse. Dazu ein eigenes Bad mit grosser Naturstein Dusche.
-Wohngegend ruhig und doch zentral
-Mitbenutzung zahlreicher Hochbeete
-Rundum Garten
-Neubau 2019
-5 Minuten Fussweg zum Bahnhof
-Wald- und Feldwege 5 Minuten Fussweg entfernt
-Autobahnanschluss ZH/BN/BS 3 Minuten entfernt
-ZH HBF 20 Minuten entfernt
-Zugang in die Wohnung direkt von der Tiefgarage
- Nutzung von Bett mit nigelnagelneuer Matratze 140x200, Doppel-Pax-Schrank, 3 große Büroschränke
-Kostenfreie Abstellplätze für Velos in der Garage
Folgende Gebühren und Nebenkosten sind in den CHF 100.- (akonto) enthalten:
-Swisscom Blue TV
-Netflix
-Internet unlimitiert
-Strom
-Wasser, Abwasser
-Hauswart
-Abfallgebüren
Serafe
Mietzins CHF 600.-
NK CHF 100.-
TOTAL CHF 700.-
________________________
Parkplatz in Garage kann für CHF 120.- dazu gemietet werden.
In Othmarsingen is a beautiful 3.5 rooms apartment with garden lots of green around.
Here are the key data and the corresponding offer.
1 furnished room approx 17sqm with its own access to the beautiful and large sun terrace. In addition a private bathroom with large natural stone shower.
-Quiet residential area, yet central
-Possibilies to plant veggies
-Garden all around
-New building from 2019
-5 minutes walk to the train station
-Forest and field paths 5 minutes away by walking
-Highway junction ZH/BN/BS 3 minutes away
-ZH HBF 20 minutes away
-Access to the apartment directly from the underground garage
-Use of bed with brand new mattress 140x200 cm, summer and winter blanket, 3 large office drawers
-Free parking for bicycles in the garage
The following fees and additional costs are included in the CHF 100.- (acconto):
-Swisscom Blue TV
-Netflix
-Internet unlimited
-Electricity
-Water, sewage
-Janitor
-Garbage fees
-Serafe
Rent CHF 600.-
NK CHF 100.-
TOTAL CHF 700.-
________________________
Parking space for a car in the garage can be rented for CHF 120.
Mehr lesen
5504 Othmarsingen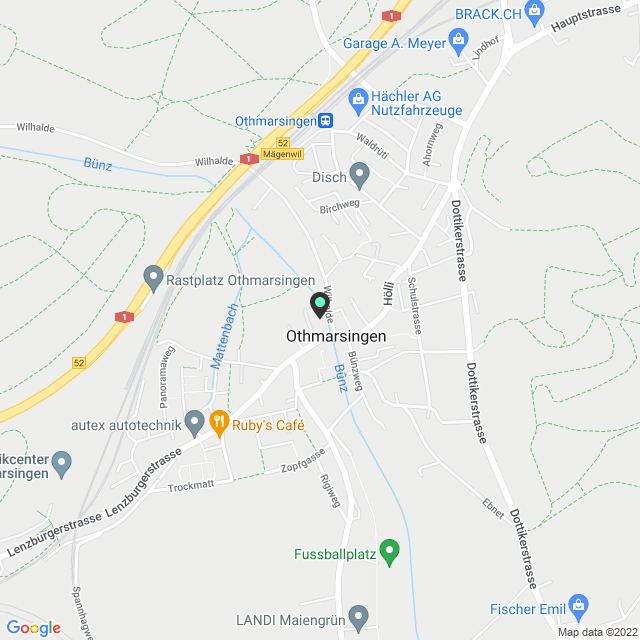 Angaben
Adresse
5504 Othmarsingen
Objektreferenz
69221db3-c84e-40e1-8dfb-bceefa32b085
Gefunden aufgrund
Keyword im Text
Anbieter
kontaktieren
Besichtigungskontakt
Auch inseriert auf: